Cohu´s inertial solutions enable high precise Gyroscope and Accelerometer test with best-in-class cost of test due to high parallelism and package flexibility. All Cohu stimulus modules guarantee high precision and velocity stability as well as high temperature accuracy. With use of our high efficient handler portfolio we can offer the ideal solution with optimized cost of test.
High-g
For high-g applications, Cohu offers stimuli up to 100g in all three axis and 45° angle. Due to our modular setup a fast and flexible change between stimulus axes for the full application coverage is possible.
Low-g and Gyroscope
Test solutions are available on Gravity, Pick and Place as well as High Parallel Batch Handling (BatchCarrier).
For Gravity and Pick and Place only one test setup is needed to stimulate the devices for low-g acceleration, gyroscope in all three axis (6DOF) and sinusoidal movement.
Cohu´s Batch Handling solutions provide the highest coverage of package size down to 0.8 x 0.8 mm with maximum parallelism and BatchCarrier density up to 250. With a maximum of 3060 signal lines, we enable low-g acceleration and gyroscope test in all three axis.
Scalable modular architecture: convertible to various sensor applications
Low cost of test out of singulated and Batch Test solutions
Large variety of package types and form factors
High precision and velocity accuracy
Highest parallelism due to highest number of signal lines up to 3060
Covering all types of inertial test: high-g and low-g acceleration, gyroscope in all three axis (6DOF) and sinusoidal movement
Angular accuracy: +/- 0.08°
Angular velocity average: 0.005%
Noise level on DUT position: <500 μg rms
Leadless: 0.8 x 0.8 mm – 17 x 12 mm
SIP: up to 20 mm lead length
Constant velocity in three axis, sinusoidal, earth gravity filed in three axis, high-g test in three axis and 45°
Gravity, Pick & Place, BatchCarrier
Markets for Inertial Sensor Test

1
Airbag and crush detection
Navigation / GPS assist
Autonomous transportation and ADAS
Autonomous emergency brake (AEB)
Dead reckoning
Augmented reality HUD
Adaptive cruise control (ACC)
Rollover detection / tilt sensing
Gesture recognition

1
Inertial navigation system
Position sensing
Power management
Hover / landing assistance for drones

1
Smart home applications
Indoor climate systems
Home security systems
Vibration monitoring
Avionics
Device orientation

1
Antenna, platform and image stabilization
Freefall detection
Power management
Motion activated functions

1
Agricultural and industrial robots
Wearable health monitor
Patient activity monitoring
Wind turbines
Predictive maintence

1
Optical and electronic image stabilization (OIS/EIS)
Augmented / vritual reality (AR/VR)
Shock and free-fall detection
Hearables
Earphone charging position
Gaming input devices
Flip Screen
Drones, flying toys
A wide variety of inertial solutions are available across Cohu handlers
High Speed Gravity Handler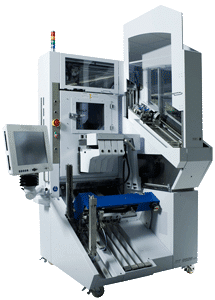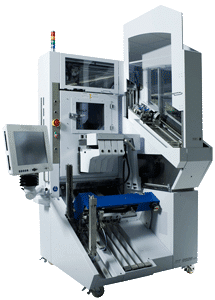 Tri-Temp Pick and Place Handler